Company
Shopify
Year
2018
Type
Ux
Interaction
iOS
Arrive
Notification
centre Widget
The best way to track all of your online orders. Arrive gives you accurate and timely updates on everything you order, across all online retailers.
Delivery widget
We turned to customer feedback here and chose to leverage
iOS widgets as a solution to users not receiving package updates
due to their preference to disable notifications.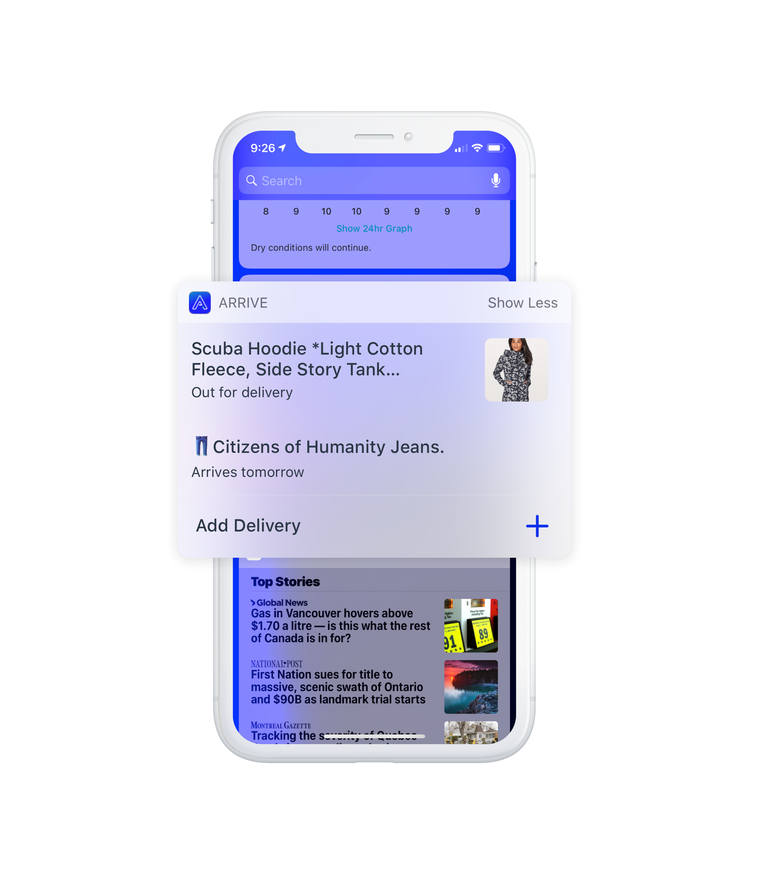 Add Delivery

Due to technical limitations, not all packages ordered are able to be automatically added to Arrive. However you are still able to grab the tracking number for any missing orders and add them in manually.

We added quick access to this feature by attaching it to the bottom of the widget.