Frenzy sneaker app (overview)
For a more in depth look at my process, ask me about it :)
Shopify — 2016/2017
Role — Lead & supporting designer
What is this?
Every day sought after sneakers and limited edition products are being snatched up by bots and being resold for often double the retail price. Frenzy removes the hackers competitive advantage and puts everyone on an even playing field.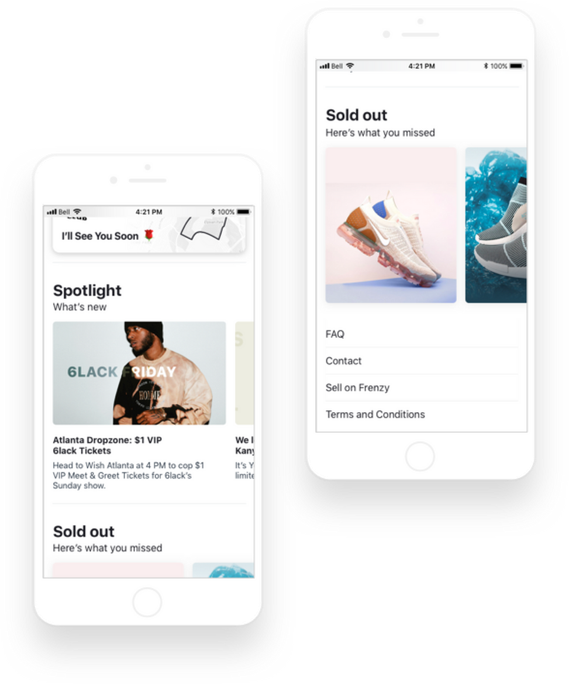 No need to line up
Get your hands on the world's hottest products without standing in line. Frenzy brings the best drops from your favourite brands right to your phone. Sneakers, streetwear, music, fashion, and so much more. So next time you're in line, double your odds with Frenzy.






Drops all around you

Step into a Dropzone and you'll be given exclusive access to sales from leading brands and retailers. Dropzones can be anywhere—at the park around the corner or even in the front row of an upcoming concert.
We take all the good of camping out in front of your favourite sneaker store — you know, all the new people you meet and remove all the actually spending the night on a sidewalk stuff.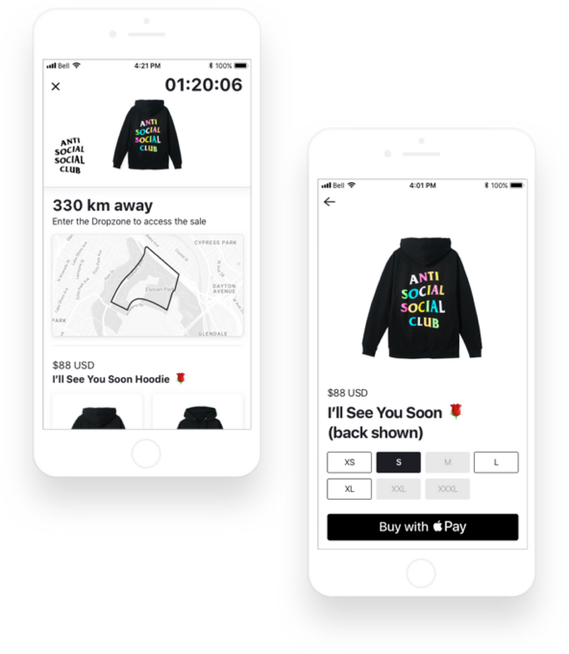 Closer than ever
We work 100% in partnership with brands and boutiques to notify you about drops before they happen. Get exclusive content and updates about product releases from around the world.



Competitive
analysis
Audits were conducted on similar applications in our space — Nike SNKRS, Adidas Confirmed, and Copdate to name a few. There were valuable takeaways from each app we researched.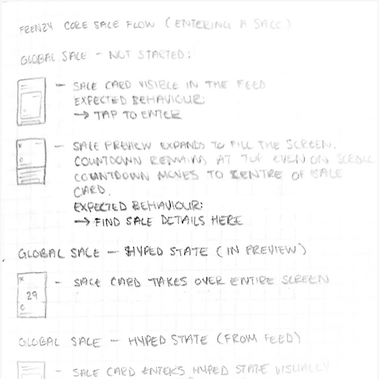 Research
We also spoke with influencers in the streetwear space, as well as merchants that sell the products we're targetting to get a better idea of how this culture functions. What's important to them, and why.